Our Special Cars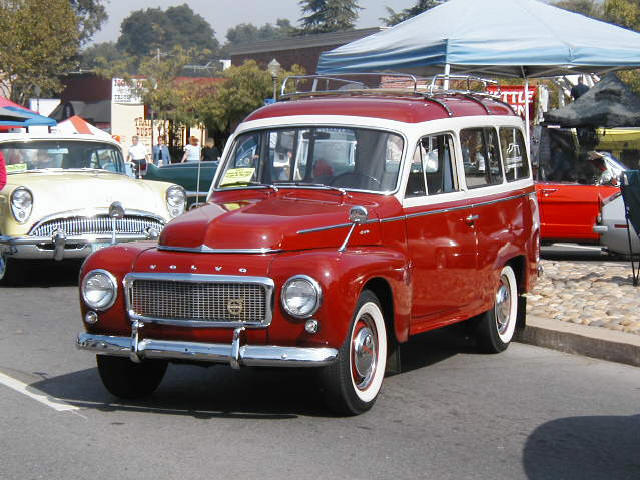 '61 P210 Duett - "Gretta", as we call her, is a first year P210 with original B16B engine, 6 volt electrical system and M40 4 speed transmission. Rare Deluxe "A" model with roll down rear seat windows. Purchased from the original owner who bought it under the Volvo European Delivery program. When found, had been stored in a garage for 12 years. She was brought back to life after replacing seals on the float bowls, adding fresh gas and a new battery. New master and wheel cylinders and brake shoes made her roadworthy. Fresh paint was applied in original colors to make her beautiful again. Restored original chrome/wood roof rack was added to top off the mostly original interior. A real cool car in every way.
Site Disclaimer:
This site is not affiliated with AB Volvo, Volvo Car Corporation, Volvo Cars of North America, LLC, or other Volvo companies whose products may be viewed in these pages.
Copyright © 2009 iROLL Motors, Inc. All rights reserved.